Access Control System Installation & Set Up Services
Backbone Cabling can help you manage who enters your office or business and more.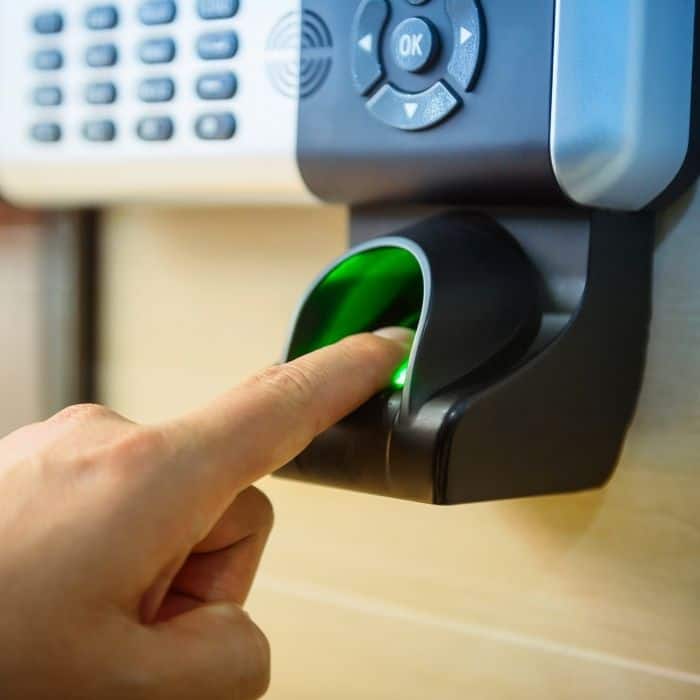 Secure Your Business or Building with Access Control Services in Northern Colorado.
Access control systems are used to control who can enter a certain location within a building or site.
Access control increases the security of a building or site, by controlling who can go where and when.
Access control systems usually use access cards or key fobs to authorize individuals into certain areas within a business premise.
We work with top access control brands like Ubiquiti, Paxton, Salto Systems, HID Global, and more.
Get a Free Quote for Access Control Services.
Access control is a system that helps you understand how your building or site is being used, by tracking when individuals enter and leave certain rooms and locations, as well as improving the overall security of your site.
It's important to know who is in your building and when, especially in an event of an emergency, such as a fire. In addition, an access control system stops unauthorized persons from entering your site, which could be especially important in environments such as schools and places of care.
Have dangerous machinery or confidential material onsite? You may not want all your employees to have access to certain areas. Access control can therefore help keep you and your employees safe.




Why your building needs an access control system.
No Keys Needed
Access control systems usually use access cards or key fobs to authorize individuals into certain areas within a business premise.
Track Who Enters
By tracking who enters and leaves your premises, it allows you to know who is where and when and that everyone is working where they are supposed to be.
Reduce Theft
By controlling the building access, no unauthorized individual will be able to enter, meaning intruders
will find it much harder to enter and commit a theft.
Employee Experience
Access different areas of the workplace with ease, without relying on others or security personnel to open and close buildings and rooms.
Protect Staff
An access control system can protect your staff and visitors by stopping unwanted visitors and nonauthorized persons from entering your premises
Reduce Costs
Due to not needing to replace and supply keys, locks and employ security personnel to keep your site secure
No Need for Traditional Keys.
If there are multiple rooms and buildings with restricted access, this also means multiple keys are needed for everyone, which can be bulky to carry around – access control eliminates this issue. If an incident, accident, or theft occurs, you will be able to identify exactly who was in the area or space at that specific time.
If someone without access tries to enter the building, they won't be able to and this significantly increases the security of your site as well as the safety of your employees and visitors.
Employees will not only feel more secure on site but will have an improved employee experience. This will give them more flexibility in their ways of work and will improve their overall employee satisfaction.
The benefits of access control systems, and their importance is key in maintaining a safe and secure environment.
Get a free quote for access control services.
Get A Free Quote Now or Get answers quick.
Backbone cabling was a saving grace after a previous installer came in and basically made a mess of our new low voltage installation. John came in, analyzed our challenges, and executed cleaning up and finishing the installation with a level of professionalism that is hard to find today. He took a frustrating situation and turned it into something we walked away from feeling good. I would recommend John for all of your cabling needs; you will not be disappointed.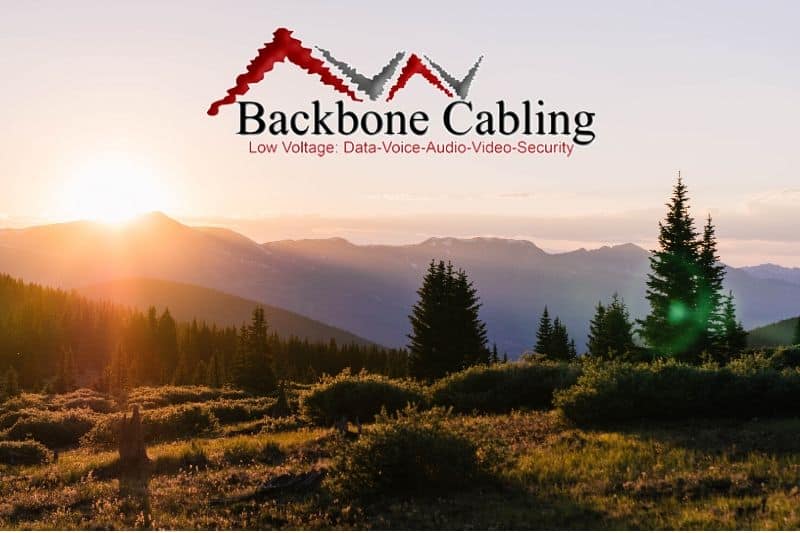 443 N Denver Ave
Loveland, CO 80537
Backbone Cabling
Specializes in Low-Voltage Cabling for:
Commercial Wiring
Industrial Wiring
Medical Equip. Wiring
Office Spaces & Networks
Pre-construction Wiring
Post-construction Wiring
Office Phone Support  
Analog & VoIP
Add Phones
Setup Phones
New Cabling
All Brands 
Data & Network Cabling 
Office Workspaces 
Industrial & Manufacturing
Commercial & Business
Home Networks
Wi-Fi Networks Optimization
Access Points

Point-to-Point

Wi-Fi Coverage

Routers Installed

Guest Networks

Wi-Fi Security
Audio & Video Support
Coaxial & Ethernet

Projectors

TV Mounting

Conference Room Setup

Sound Systems
Security Systems Installed
Camera Installation

Motion Sensors

Alarm Systems

Doorbell Cameras

Access Control