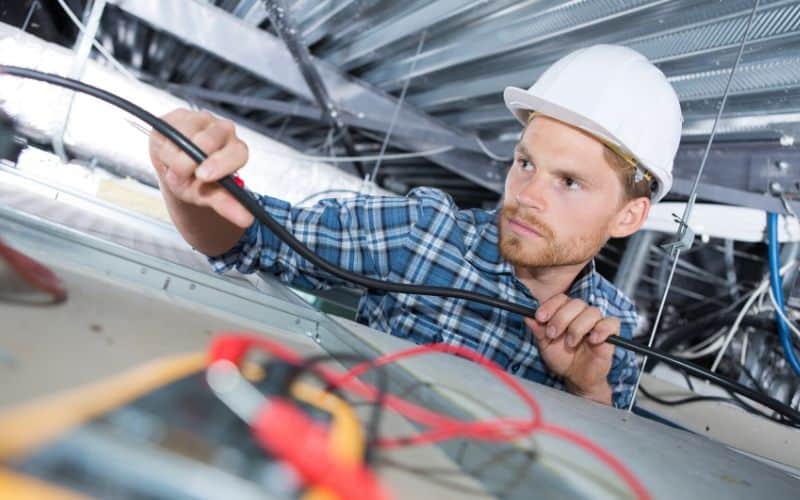 The Integrity and speed of your network starts here. The D-Marc Extension transmits through a pathway from the interface of a public telephone/network providers side of a demarcation point and ends at the termination point of the Customer Premises Equipment in the MDF (Main Distribution Frame).
This is a commonly overlooked cable in the building. Mainly due to confusion of who is responsible for extending the service within the building to the customer. Extensions from Internet and Phone providers into a building can be costly and can result in a delay of delivery which could interfere with a customer's operations.
Backbone Cabling's experts can extend and ensure your extended cable, equipment, installations and repairs will meet your budget and needs well into the future.
IDF Extension
The MDF is located on the first floor or sometimes the basement of a building. When there are multiply floors within the building where the end user's workspace is over 285 feet from the MDF, the Cat6 cable is degraded with packet loose and speed at these high-end runs.
So, in order to connect the two, a separate network room/closet also referred as an IDF (Intermediate Distribution Frame) is needed on each additional floor, connecting the end user's phone and network to the MDF.
Backbone Cabling understands this critical role in networking the IT infrastructure and adheres firmly to the principal of quality workmanship, delivering projects that are stable, structured and organized.
Get A Free Quote Now or Get answers quick.
Backbone cabling was a saving grace after a previous installer came in and basically made a mess of our new low voltage installation. John came in, analyzed our challenges, and executed cleaning up and finishing the installation with a level of professionalism that is hard to find today. He took a frustrating situation and turned it into something we walked away from feeling good. I would recommend John for all of your cabling needs; you will not be disappointed.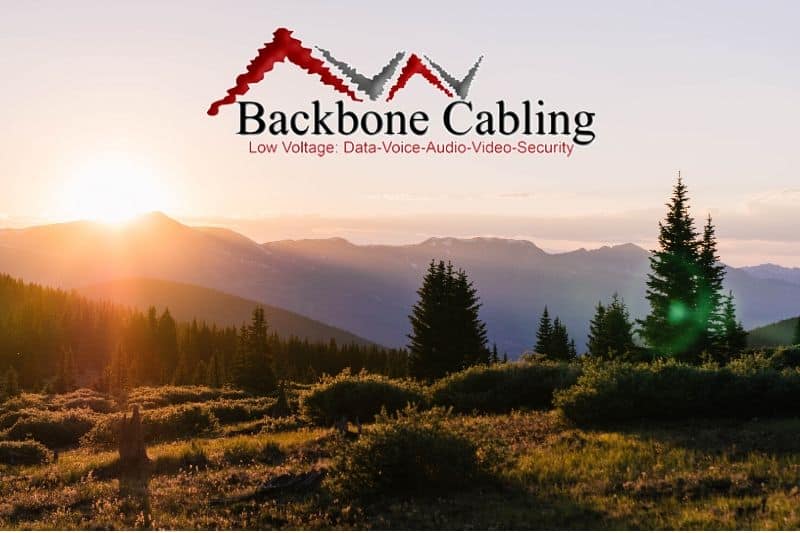 Backbone Cabling
Specializes in Low-Voltage Cabling for:
Commercial Wiring
Industrial Wiring
Medical Equip. Wiring
Office Spaces & Networks
Pre-construction Wiring
Post-construction Wiring
Office Phone Support  
Analog & VoIP
Add Phones
Setup Phones
New Cabling
All Brands 
Data & Network Cabling 
Office Workspaces 
Industrial & Manufacturing
Commercial & Business
Home Networks
Wi-Fi Networks Optimization
Access Points

Point-to-Point

Wi-Fi Coverage

Routers Installed

Guest Networks

Wi-Fi Security
Audio & Video Support
Coaxial & Ethernet

Projectors

TV Mounting

Conference Room Setup

Sound Systems
Security Systems Installed
Camera Installation

Motion Sensors

Alarm Systems

Doorbell Cameras

Access Control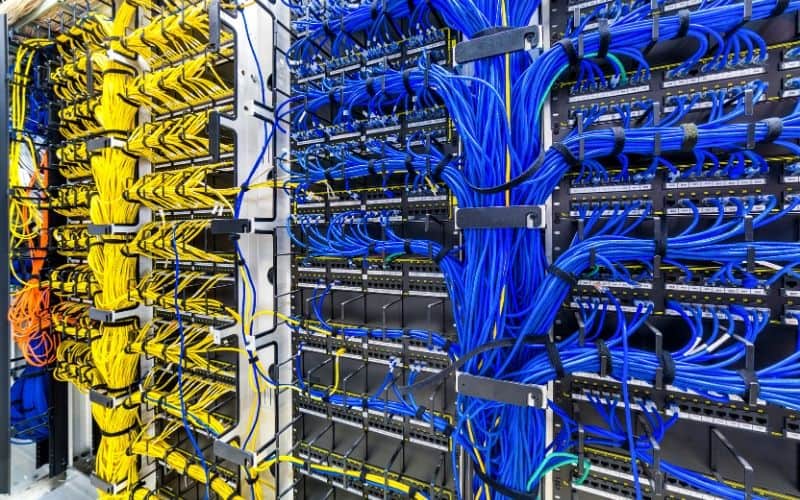 Backbone Cabling's goal is to provide high quality structured cabling and low voltage systems to meet and exceed their customer's individualized goals while providing complete customer support.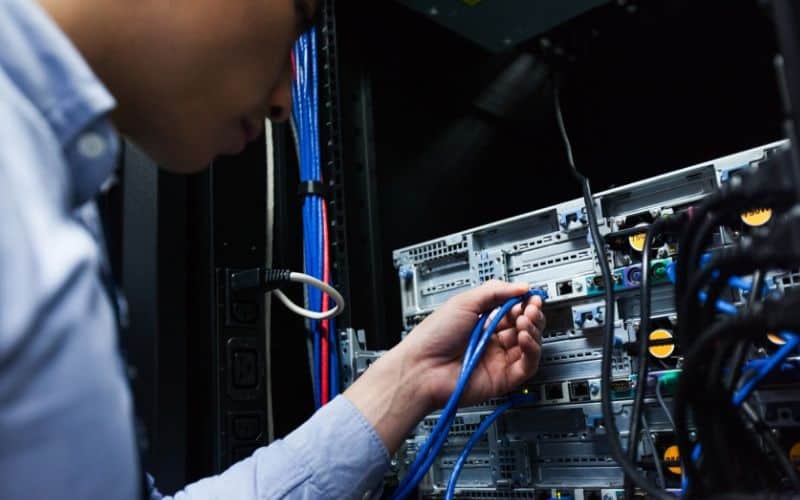 By designing for scalability, keeping it simple and being flexible and adaptable to change, Backbone Cabling's trusted reputation in Network Room/Closet buildouts can save you time and money.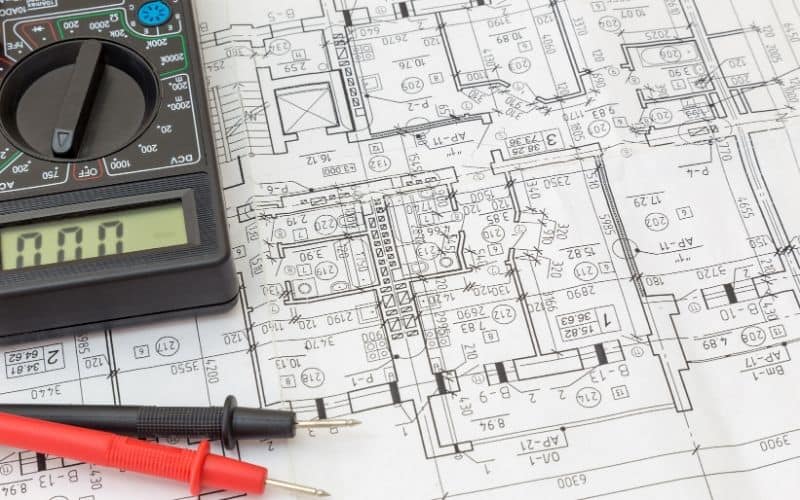 Our knowledgeable technicians at Backbone Cabling can help you with a specific cabling issue or a whole building cabling solution. A whole site survey can help to determine any add-ons or removal of redundant cabling at your site.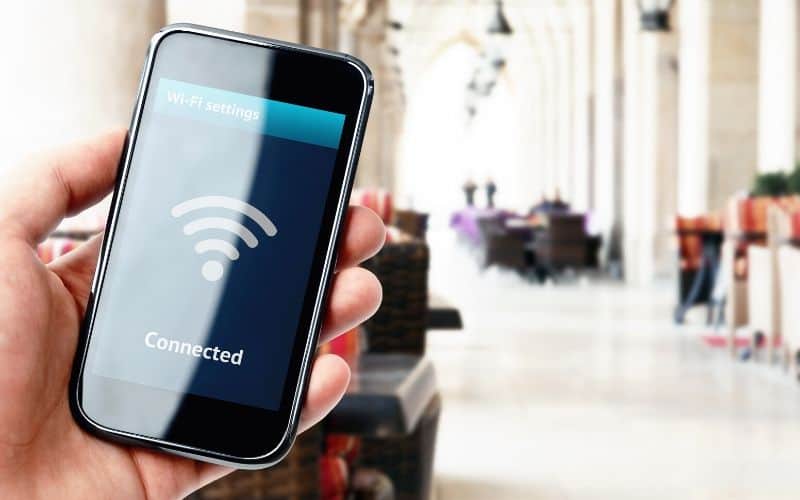 Sometimes cabling from Point A to Point B is not possible. Many times, the answer is, but not limited to a Point to Point Wireless bridge. This bridge is a wireless data link between two fixed points.

We are here For all of your low-voltage cabling needs