Office Expansion Through Subwork of a National IT Company in Fort Collins
By Backbone Cabling
Get A Free Quote
Office Expansion Through Subwork of a National IT Company in Fort Collins
The unique situation of this project was the customer was in Arizona and the project was in Colorado. Most of the communication was done remotely.
We finally met the customer at the completion of the project and they were very happy that we delivered what was communicated.
Backbone Cabling
Specializes in Low-Voltage Cabling for:
Commercial Wiring
Industrial Wiring
Medical Equip. Wiring
Office Spaces & Networks
Pre-construction Wiring
Post-construction Wiring
Office Phone Support  
Analog & VoIP
Add Phones
Setup Phones
New Cabling
All Brands 
Data & Network Cabling 
Office Workspaces 
Industrial & Manufacturing
Commercial & Business
Home Networks
Wi-Fi Networks Optimization
Access Points

Point-to-Point

Wi-Fi Coverage

Routers Installed

Guest Networks

Wi-Fi Security
Audio & Video Support
Coaxial & Ethernet

Projectors

TV Mounting

Conference Room Setup

Sound Systems
Security Systems Installed
Camera Installation

Motion Sensors

Alarm Systems

Doorbell Cameras

Access Control
Get A Free Quote Now or Get answers quick.
Backbone cabling was a saving grace after a previous installer came in and basically made a mess of our new low voltage installation. John came in, analyzed our challenges, and executed cleaning up and finishing the installation with a level of professionalism that is hard to find today. He took a frustrating situation and turned it into something we walked away from feeling good. I would recommend John for all of your cabling needs; you will not be disappointed.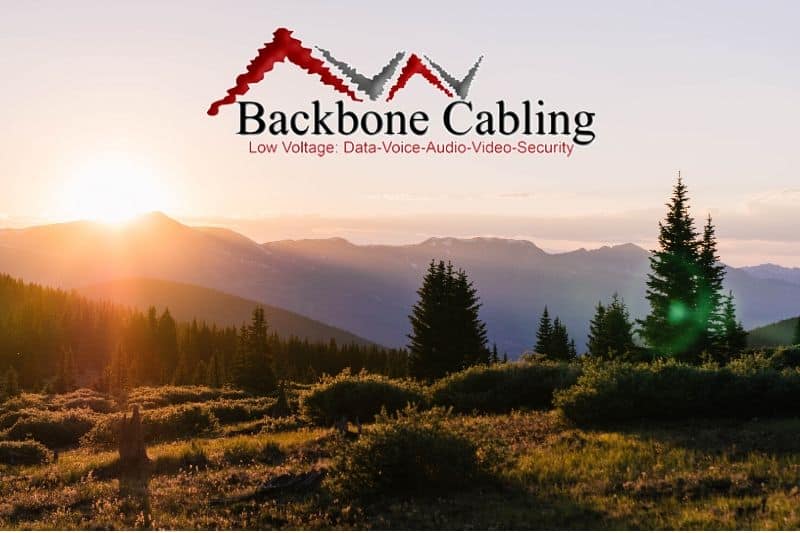 443 N Denver Ave
Loveland, CO 80537

Our contractors are standing by.
Contact backbone cabling to request a quote today.